Do y'all know why I have that many butterflies in my tum tum right now? It is because I start my new job tomorrow! I am so extremely nervous, I can't even describe it in words. The last time I was this nervous was probably my first date with Brandon, or maybe the first time we kissed.
For anyone who doesn't know (and that would be everyone except a few close blogging friends that have asked and some real life friends that read my blog), I have accepted a receptionist position at a very busy, big physical therapy office in our city. This is just one location the company owns, but the beaches division (aka mine; I will be one of four receptionists!) is the 2nd largest division in the city.
I am so scared because I just want to exceed their expectations, come in with my most confident look (and feeling), and excel at what I will be doing. I bought that notebook over to the left for a couple of reasons.
a) I loooooove owls! b) NoteTabs are a must for how many things I will have to take notes and have section dividers for. c) I write down anything and everything if I want to remember it, or be able to go back to it. d) Sharpie Pens help me write better. Seriously, they make my handwriting better. So, prayers or positive energy sent my way would be appreciated. I am going to really have to read the part of my E-course that discusses time management...because let's face it, I'm going to be A LOT busier. Working a 9:30am-6:00pm job, and one Saturday a month, running two blogs, and being in charge of a book study. I'll be going from doing nothing but sitting at home cleaning and looking for jobs online, to being one busy gal. Time management is on my list of things to learn.
But anywhoooooo (get it?! Get it?! Because of the owl notebook and my owl obsession. Haha. I'm a nerd...), I still need you all to help me get the word out about mine and Amanda's new blog (all about fashion & beauty, too) and if you'd be interested in doing a button swap with us, we're all for that! Hey, follow us, too! We'd love you forever. We just think this could ultimately lead to being a really amazing blog if people give us a chance. Click on the button below to get to our blog: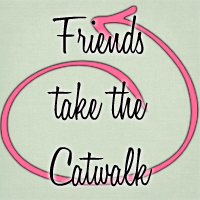 We really do promise y'all will love it. We are going to switch from fashion to beauty posts, fashion to beauty posts. I look forward to seeing y'all follow us and email us for swapping information! Now, I really should be getting off here so I can go prepare my outfit for tomorrow. A couple more pictures, because, well...why not? I love pictures, and who doesn't?
This is a new local shop, where I have befriended the owner. I will be reviewing some of the items she gave me to try out. That will probably be in the next post or the one after that. You can buy her stuff online, so not being local with me isn't a good excuse! Everything she makes is all natural, no harsh chemicals in the products, super great smelling, made IN the lab in the back of the store, I could go on and on...let me wait for the review post.
Do y'all know why I'm pointing at you? Because I love you for following me, or reading this post if it's your first time, commenting, being supportive and sweet to me, and most of all, just being the best readers a gal could ask for. Have a lovely week, ladies!